Staying at Summer School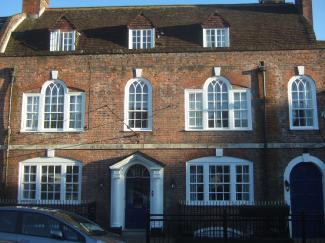 RELAX AND STAY WITH US
Whether you are looking for a family room or peace and quiet we have a room to suit you. We like to think that Marlborough College Summer School has always had an excellent reputation for hospitality, with our boarding houses set in beautiful locations in the heart of the Wiltshire countryside. With all your meals included and admission to our complete entertainment programme, booking a stay with us gives you time to make the most of your stay at Marlborough College. Our houses are modern and purpose – built or recently refurbished – and are fully equipped with kitchenettes, meeting areas and TV and games rooms.
The table below shows our wide range of room tariffs available to Summer School residents.
Prices shown are per person, per week. The price includes your accommodation, all meals and free admittance to the Gala Performance, lectures and recitals. The residential week runs for six nights, from Sunday afternoon until the following Saturday morning. Residents are asked to vacate their rooms by 10am on Saturday morning.
A surcharge of £75 per person per week will apply for residents taking one half-day course only (with the exception of the Golf Handicap courses).
Whilst every attempt will be made to place residents in their preferred accommodation, it cannot be guaranteed. Guests with disabilities will be allocated to ground floor accommodation where possible. The ground floor of New Court will be prioritised for guests with significant mobility problems, space permitting. All customers will be notified of their allocated accommodation with their final confirmation in June.
There is no facility to accommodate residential young people under the age of 18 years old without a parent or guardian staying with them.
Those Summer School guests wishing to stay in outside accommodation should visit www.visitwiltshire.co.uk or contact the Summer School office.
Accommodation News
C3: recently refurbished providing single, twin and family accommodation in a light, bright and contemporary style. Located between the entertainment venues, Court and the main classrooms, you'll be in the heart of the action.
Please note that Ivy House will not be available in 2015 as urgent repairs are being made to the roof. It will be back for Summer School 2016.
Campus: The College is making good progress with the refurbishment of the boarding houses and teaching facilities and we hope that customers will understand the campus is a living site during this period but we hope to keep disruption to a minimum.
2015 Room Tariffs
(Prices are per person, per week and include full board and entertainment)
| | | |
| --- | --- | --- |
| Room Category | Room Description | Price £ P/P P/W |
| SR | Single Room (1 Person) | 299 |
| SRS | Single with wash basin (1 Person) | 339 |
| TR | Twin (2 people – single beds) | 299 |
| TRS | Twin with wash basin (2 People – single beds) | 339 |
| FA | Family Adult (3+ People – single beds)* | 299 |
| FC | Family Child (3+ People – single beds)* | 195 |
| FAS | Family Adult with wash basin (3+ People – single beds)* | 339 |
| FCS | Family Child with wash basin (3+ People – single beds)* | 205 |
* Family rooms must include one adult.
Residents staying for more than one week are welcome to remain in their accommodation, but there is no catering available over the weekend, between Saturday breakfast and Sunday dinner. A packed continental breakfast can be ordered free of charge for Sunday morning and will be available for collection after breakfast on Saturday.
Residential Guests with a Disability
In order to discharge our obligations under the Disability Discrimination Act, customers with disabilities are asked to provide sufficient information at the time of booking with regard to their disability to enable us to consider whether reasonable adjustments can be made to accommodate them.